CONSUMER BRAND ASSESSMENT
Your hospital can gain insights into consumers' perceptions of hospitals, your marketplace, and how consumers make health care decisions. Many hospitals find it useful to first benchmark their brand, then track consumers' opinions of their brand over time, such as annually or semi-annually.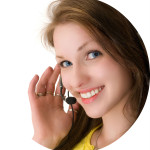 Methodology
Our research uses a telephone survey to speak directly with health care decision makers in your market.  We design conversations with consumers using open-ended, probing questions resulting in rich and detailed feedback.
Illustrative study topics
360 Intelligent Marketing works with your institution to design a fully customized study that focuses on what you need to know about consumers in your market.
Customers' opinions of your institution's greatest strengths
Which hospitals consumers feel are best overall and for service lines or attributes
Unaided awareness and preferences of hospitals, health insurance or other services
Effectiveness of your recent advertising campaigns
Utilization and perceptions of health care services
How consumers gather health care information
INTERNAL BRAND ASSESSMENT
What does your hospital leadership think of your brand? To baseline your current brand position or before making changes in the direction of your brand, hospitals often survey their leadership to obtain internal perceptions of your brand positioning, including strengths and weaknesses of your institution.
Methodology
An internal brand assessment can be conducted through individual interviews or a well-designed e-mail survey. To provide for richer feedback, we recommend designing and implementing your internal brand assessments to complement your consumer brand assessment study.